#rockyourq
You are here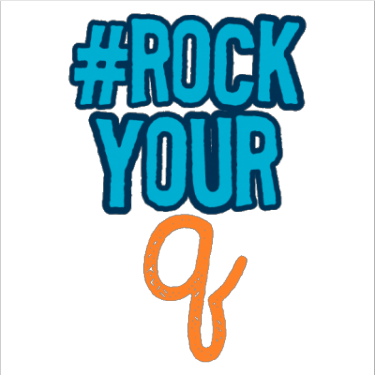 Be proud of your Q, show off your Q, #RockYourQ!
#RockYourQ is our social media campaign designed to raise awareness for 22q11.2 Deletion Syndrome. Take pictures with our "Q" logo and post to social media. Whether it is next to a #22 jersey of your favorite athlete, in front of the Statue of Liberty, or at home on your couch, the more you #rockyourq, the more people will learn about 22q.
Instructions:
1. Save, print and cut out the Q.
2. Take the picture with the Q wherever you please.
3. Post to social media (Instagram, Twitter, Facebook, etc.) with #rockyourq and #whatis22q. Tag us so we can show you off!
4. Reach out to celebrities, athletes, and more to try to get them to do the same.