Our Team
You are here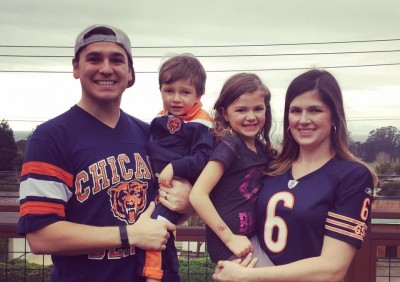 Lindsey Garcia - Executive Director - Lindsey became a member of the 22q community on the day of her 20 week ultrasound.  It was then that she discovered her son, Cohen, would be born with 22q11.2 Deletion Syndrome.  Rather than become bogged down by the diagnosis, Lindsey took the opportunity to educate herself about the syndrome as much as possible, and immediately connected with other members of the community.  She has been someone that other 22q parents turn to for support and advice, as well as a vocal advocate for 22q awareness. 
Lindsey received her Bachlor of Education from San Diego State University.  She has more than 8 years of primary grade teaching experience, and is well versed in Individualized Education Plans (or IEPs).  She has led more than a dozen students through IEPs and made accomodations to meet all of their learning needs.  She lives in the San Francisco Bay Area with her husband and two children, Isla and Cohen.  She is a foodie, obsessed with reading cookbooks, and has an unrivaled sweet tooth.  
Ryan Garcia - Vice President/Director - Since 2012, Ryan has made it his personal mission to use random acts of kindness to make the world a better place. After learning of his son Cohen's 22q11.2 Deletion Syndrome diagnosis in 2013, the mission focused on using the platform created by 366 Random Acts/State of Kind to raise awareness for 22q! Ryan has previously partnered with The Dempster Family Foundation on a number of fundraising and awareness events, and has been an active member of the 22q community.
Ryan is a graduate of Indiana University, and has nearly 10 years of sales and sales management experience at startups and Fortune 500 companies. He recently moved with his wife and two children from Chicago to the Bay Area in California. Ryan's non-kindness/22q interests range from spending time with family to watching sports/WWE wrestling to laughing at internet memes.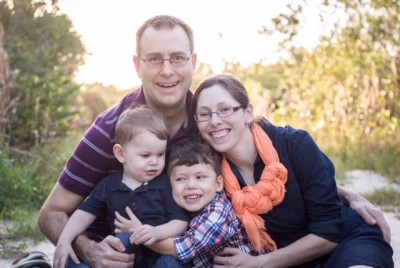 Katie Chiet - Secretary/Director - Katie's involvement with the 22q community began in 2014 when her son, Chase, was diagnosed with 22q11.2 Deletion Syndrome. Prior to joining The 22q Family Foundation, Katie founded We Run 22q, a running team dedicated to raising funds and awareness for the disorder; the 2015 team raised over $23,000 for the Dempster Family Foundation!
She received a Bachelor of Science in Health Science Education with a specialization in health promotion and a Doctor of Physical Therapy, both from the University of Florida (go Gators!). Katie, her husband John, and their two boys, Chase and new brother Ian, live in South Florida. In between her work as a stay-at-home-mom and her role in the Foundation, she works part-time as a PT in her local community hospital. Katie enjoys running, swimming, and biking (someday it will all come together in triathlon form), spending time with her friends and family, and baking.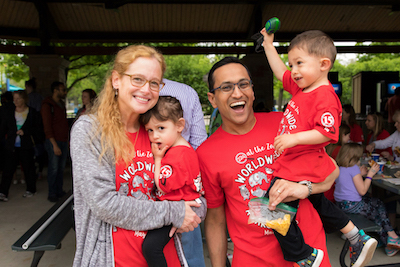 Kapil Kumar-Director-Kapil's son, Niam, has 22q11.2 Deletion Syndrome. Niam was diagnosed in utero following the 20 week ultrasound after doctors noted a heart abnormality. Since birth, Niam has bravely faced many procedures, checkups, and illnesses, including two open heart surgeries, four angioplasties, a g-tube, and ear tubes. Throughout Niam's challenges and victories, Kapil has been one of his fiercest advocates and has begun focusing on finding more ways to provide a better life experience for kids suffering from diseases and disabilities.
Kapil is a serial board member. Aside from his involvement with The 22q Family Foundation, Kapil is a member the Family Advisory Board and the Surgical Experience Advisory Board at Ann & Robert H. Lurie Children's Hospital of Chicago, a member of the Young Professionals Council at Access Living (a change agent committed to fostering an inclusive society that enables Chicagoans with disabilities to live fully–engaged and self–directed lives), and a ParentWISE (Wisdom In Shared Experience) volunteer at Lurie Children's.
Kapil graduated from the University of Illinois at Urbana-Champaign with a B.S. in Finance, and is a Chartered Alternative Investment Analyst.  Kapil, his wife, and two kids live in Chicago. Kapil also works in Chicago and has 15+ years' experience in investment research and management, real estate, change management, process improvement, and marketing.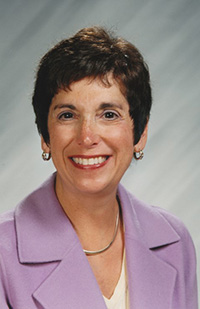 Donna Cutler-Landsman -22q Educational Expert/Consultant - Donna leads the 22q Family Foundation Education Station.  She is the author of the definitive book about learning issues associated with 22q11.2 Deletion Syndrome (Educating Children with Velo-Cardio-Facial Syndrome (Also Known as 22q11.2 Deletion Syndrome and DiGeorge Syndrome).  Donna is an educator with over 35 years of classroom experience.  She has worked as both an advisor to gifted and talented students, as well as an advocate for children with learning challenges.  She has served as a cooperating teacher with the School of Education at the University of Wisconsin-Madison for 15 years as an educational consultant specializing in meeting the needs of children with VCFS/22q11.2 Deletion Syndrome.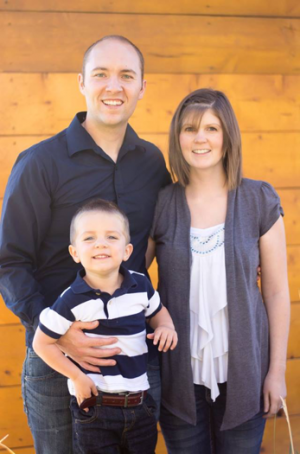 Jason Osborn - Career Coach - Jason is a volunteer Career Coach, leveraging his background in Human Resources and formal education, which includes a Masters degree in HR and a Professional in Human Resources (PHR) certification.
The Osborns have a son named Carter, and had a baby named Shanna born in 2016.  Shanna was born with 22q, and had open heart surgery when she was 7 days old.  Unfortunately, at around 3 months old, Shanna passed away due to heart failure.  Now Jason and Clarissa look to give back to the 22q community, and what better way than to help with Career Coaching.  Annually, they offer educational scholarships to those with 22q through a foundation they created in the name of Shanna.
In their free time, the Osborns like to travel, hike and explore the outdoors.  They have lived in Idaho, Nevada, Utah and North Carolina.  Clarissa and Jason enjoy running, and most recently, Jason started Spartan obstacle races.