We Run 22q
You are here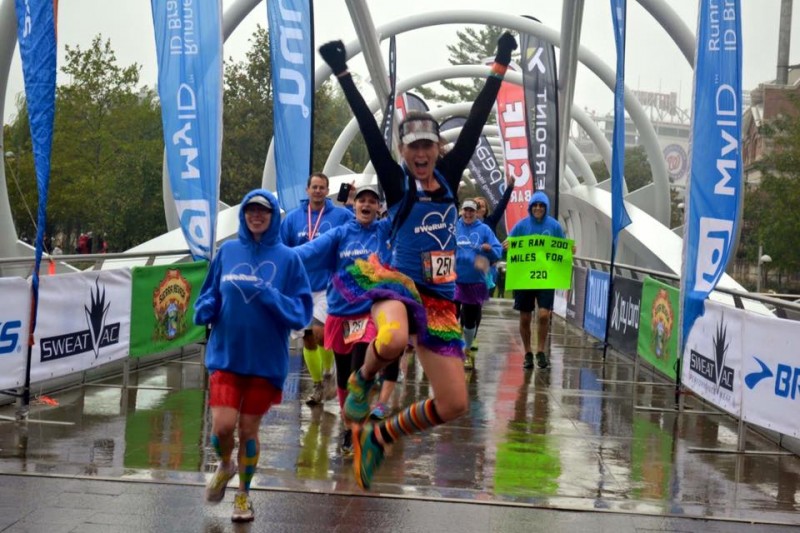 22q doesn't run our lives...We Run 22q!
In October 2015, 12 strangers, united by their connection to the 22q11.2 Deletion Syndrome, teamed up to run 206 miles over 36 hours in a Ragnar Race all to raise awareness and funding for 22q!  Due to the excitement and overwhelming success of that initial race, competing in a Ragnar Race has become an annual awareness and fundraising event for The 22q Family Foundation.  Led by our own Katie Chiet, each year we will select a different location each year and invite the 22q community to participate in different ways!
Want to be a part of our team?  Start training now and contact Katie at werun22q@gmail.com to be entered into the runner selection lottery! (Note: Each team member is responsible for paying their portion of the entry fee and travel/food/etc. expenses related to the trip)
Want to honor somone along our route?  Every year, each mile of the race (roughly 200) will be dedicated to a different person affected by 22q. Commit to raising just $100 to support your mile (that's asking just 10 people to give $10) and you can be added to our t-shirts, vans, and runners bibs. It's an absolute honor to get to run for each and every one of them and it certainly helps motivate us when the weather turns south, the hours get long, and our legs get tired!  Send us an email with the person you wish to honor and their photo. Once we have the list filled, you will receive your mile number, runner, and an image to use on social media!
Not a runner, but still want to help?  We will be in need of volunteers, support along the route and at the finish line, and help spreading the word on social media!  Let us know if you'd like to help us in any way!
Not ready for a Ragnar?  We Run 22q isn't just for the Ragnar Race.  If you are participating in a local 5k, marathon, walk/run or other type of race, you can be a part of Team We Run 22q.  Commit to raising funds for The 22q Family Foundation, and we will provide you with a training plan and a custom shirt for your race!